Keď niekto žije s bipolárnou poruchou, má dni mánie, kedy sa zdá byť všetko skvelé a dni depresie, keď je človek na samom dne. Je ťažké tieto stavy a zážitky opísať slovami. Tak to aspoň cíti Mehri Coulter, ktorá bipolárnu poruchu pozná lepšie, než by chcela. Rozhodla sa, že nájde kreatívny spôsob, ako popísať to, čo sa ukrýva v jej vnútri.
Vytvorila sériu autoportrétov, na ktorých zobrazuje "vzlety" a "pády" charakteristické pre spektrum bipolárnej poruchy. Vytvára portréty v pároch. Zobrazuje vzlety vedľa pádov a rôzne príznaky ochorenia, ktoré pociťuje v spojení s bipolárnou poruchou.
Coulterová objasňuje, že fotografie boli inšpirované rokmi pocitu osamelosti v procese striedania období depresie a mánie: "Myslela som si, že som jediný človek na svete, ktorý má tieto neustále meniace sa pocity vynárajúce sa v mysli. Dúfam, že ak niekto iný trpiaci bipolárnou poruchou uvidí tieto obrázky, uvedomí si, že vôbec nie je sám."
Mehri tvrdí, že fotografie, ktoré zdieľala, si získali medzi ľuďmi omnoho väčší ohlas, než v aký sa vôbec odvážila dúfať. Často vidí komentáre a správy od fanúšikov, ktorí jej píšu, ako veľmi sa s jej fotografiami stotožňujú. Dokonca sa jej ozvali aj z WebMD s ponukou natočiť krátky dokumentárny film o tom, ako bipolárna porucha ovplyvňuje jej manželstvo, akú zohráva rolu a ako jej fotoprojekt vlastne vznikol. Ak vás príbeh Mehri zaujal, dokument si môžete pozrieť aj vy, na tomto odkaze.
Čo by sme si mali z fotografií tejto odvážnej ženy vziať? Mehri vyjadrila nádej, že si ľudia uvedomia, že jej fotografie sú dôkazom toho, že všetci sme jedinečné a krásne stvorenia, bez ohľadu na rozdielnosti v mozgu. Jej portréty si môžete pozrieť nižšie.
Zúrivosť vs. myšlienky na samovraždu
"Keď príde ten pocit nekontrolovateľného hnevu a zúrivosti, je to neznesiteľné. Keď však prídu samovražedné myšlienky, máte pocit, že jediné riešenie je zabiť sa. Je mi však celkom jasné, že to riešenie nie je. Je to veľmi ťažké, je však veľa ľudí, ktorí tieto pocity prežívajú každý deň," vyjadrila sa Mehri v dokumente pre WebMD.
Kreativita vs. smútok
Coulterová vysvetľuje, že keď príde obdobie kreativity, máte pocit, že váš mozog sa potrebuje vydať na extrémne dlhý beh, v období smútku však len plačete a plačete, zjavne bez príčiny.
Grandiozita vs. beznádej
Mehri hovorí: "Máte pocit, že dokážete čokoľvek, potom však príde beznádej, pri ktorej sa zdá, že vám na pleciach leží tona tehál. Nedokážete sa ani pohnúť."
Hypersexualita vs. paranoja
Tieto obdobia popisuje nasledovne: "Počas období hypersexuality máte pocit, že celý svet je sex. Paranoja je naopak sprevádzaná pocitom strachu. Vo všetkom, čo robíte, vždy cítite číhajúcu vinu a výčitky."
Ak vás Mehrino dielo zaujalo, môžete ju sledovať prostredníctvom jej blogu So Bipolar, alebo na jej Instagrame.
Pozri aj: 10 rôznych ľudí trpiacich schizofréniu, 10 rôznych kresieb. Ich ilustrácie vám pomôžu dostať sa do ich mysle a vyrazia vám dych
themighty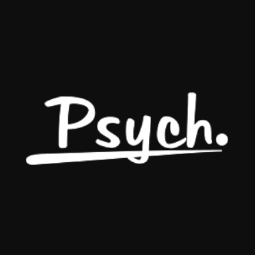 Všetko začína v tvojej hlave
Viac od autora:
Dnes by si nemal premeškať: