Zaradiť medzi ne môžeme aj sériu fotografií, ktorú sa rozhodla vytvoriť mladá, 24-ročná umelkyňa menom Marie Hyld. Nemá však politický podtón, ako by ste si možno mysleli. Napriek tomu delí ľudí na dva tábory. Časť považuje fotografie za skvelé umelecké dielo, kým druhá časť to považuje za niečo nevhodné. Čím je Marie Hyld iná ako ostatní fotografi?
Všetci vieme, že fotky a príspevky na internete neraz odrážajú len veľmi málo z reality a fotografku Marie to už začínalo unavovať. Rozhodla sa preto vytvoriť nový projekt, ktorý pomenovala Lifeconstruction. V rámci projektu vytvára intímne zábery s ľuďmi, ktorých po prvýkrát stretla len pred niekoľkými minútami. Zábery však vyzerajú, akoby na nich bol zachytený šťastný párik, pravdou však je, že objekty sa vôbec nepoznajú.
Mariin projekt začal čoskoro žať úspechy a ak ste sa ho chceli zúčastniť, stačilo na jej Tinder účte potiahnuť prstom vpravo. Fotografka hovorí, že vďaka Tindru si našla dokonca aj priateľa, s ktorým je už štyri roky. Napriek tomu, že sama sociálne siete využíva, pre Broadly Denmark sa vyjadrila nasledovne: "Je to smiešny svet. Trávime čoraz menej času tvárou v tvár. V komunikácii sme málokedy skutočne prítomní. Je to čoraz horšie a myslím si, že za to môžu práve sociálne siete. Ironické ale je, že bez nich by nemohol existovať ani môj projekt."
A ako prebiehalo fotenie s neznámymi ľuďmi? Marie tvrdí, že ju niekoľkokrát prekvapilo, ako ľahko účastníci jej projektu prekročili hranice. Fotografka však hovorí, že na niečo také bola pripravená a dodáva, že jej to pomohlo o niečo lepšie spoznať samú seba. Čo si o jej projekte myslí jej priateľ? Umelkyňa hovorí, že ju vo všetkom absolútne podporoval a dal jej voľnú ruku, aby fotila tak, ako jej najviac vyhovuje.
Na záver Marie Hyld dodáva: "Myslím si, že by sme všetci mali nabrať odvahu a komunikovať s inými ľuďmi. Nemali by sme sa báť spoznávať iných do hĺbky a vytvárať si s nimi blízke, intímne vzťahy. Je nesmierne dôležité, aby sme hľadali a napĺňali sa skutočnými zážitkami a hodnotami, niečím, čo je reálne."
Čo si myslíte o projekte Marie Hyld vy? Súhlasíte s posolstvom, ktoré by jej fotografie mali niesť?
boredpanda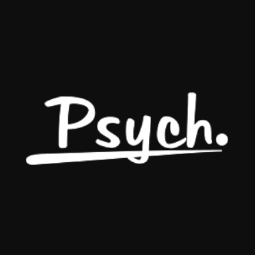 Všetko začína v tvojej hlave
Viac od autora:
Dnes by si nemal premeškať